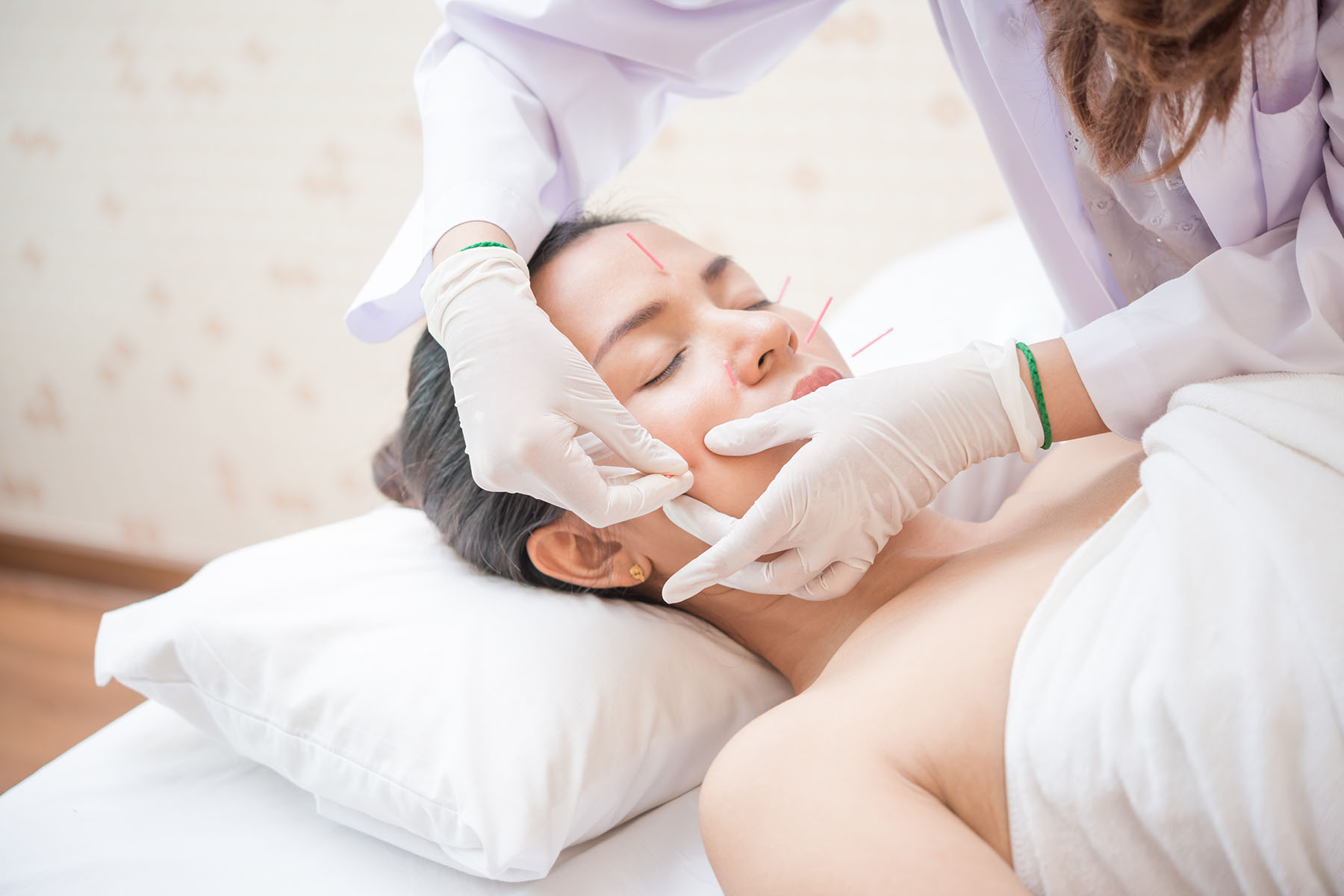 Facial Acupuncture Treatment in Berkshire
Facial acupuncture remains one of the best natural alternatives to improving your wellness and making sure that you can enhance skincare throughout your face.
Facial acupuncture is a treatment that delivers targeted rejuvenation for your face through a series of extremely precise acupuncture sessions. The techniques that are used in these sessions can often be considered very gentle and safe and they're designed to help you combat a series of issues including:
lifting sagging eyelids
reducing the look of laugh lines
increasing skin firmness
and more
Facial acupuncture can work to promote circulation and make sure that you can boost the overall production of collagen at targeted areas throughout the face. Facial acupuncture also works to increase firmness and promote a boost in circulation, which results in brighter and more youthful skin. Facial acupuncture also comes with benefits such as in proving relaxation and digestion by adding new balance to the body.
How does facial acupuncture work?
Facial acupuncture treatment works by targeting the treatment to your specific needs in order to target the facial structures that you would like to improve.
A series of ultra fine and sterile needles are inserted at specific points that will increase blood flow throughout your face. The blood flow can be retained for up to 30 minutes throughout the needling process and this works to redirect healing support throughout your body.
Needles are used to produce a series of micro traumas along the targeted areas in your face. This can be done multiple times to create a treatment that will deliver ongoing benefits to reducing fine lines and wrinkles.
A typical acupuncture treatment program includes treatments a few times a week over the calendar month. This can be lessened over time but is especially effective when treating conditions like acne, scarring and fine wrinkle lines.
Facial treatments deliver results from their extreme precision
Points throughout the face called motor points are needled in order to tone and lift muscles. This can be an excellent way to reduce the look of sagging jowls as well as to tighten the bowline.
Most treatments also end with facial massage. This can work to improve circulation further and leave you with a refreshing feeling after treatment.
Facial acupuncture can work to deliver extremely long lasting results with useful skin.
Through the stimulation of muscles in the face and the enrichment of collagen growth, there are a number of improvements made to the body's own healing systems. Results may not be visible right away but after a few treatments you may start to notice a real difference in the look of your face.
Celluma LED light treatment
I do offer Celluma LED light for Acne and Wrinkle treatment; this can be added to Facial Acupuncture or to have on its own if you do not fancy needles, as this is non-invasive treatment.
If you would like to learn more about facial acupuncture treatment or book an appointment for consultation, contact me today to learn more about facial acupuncture in Berkshire.