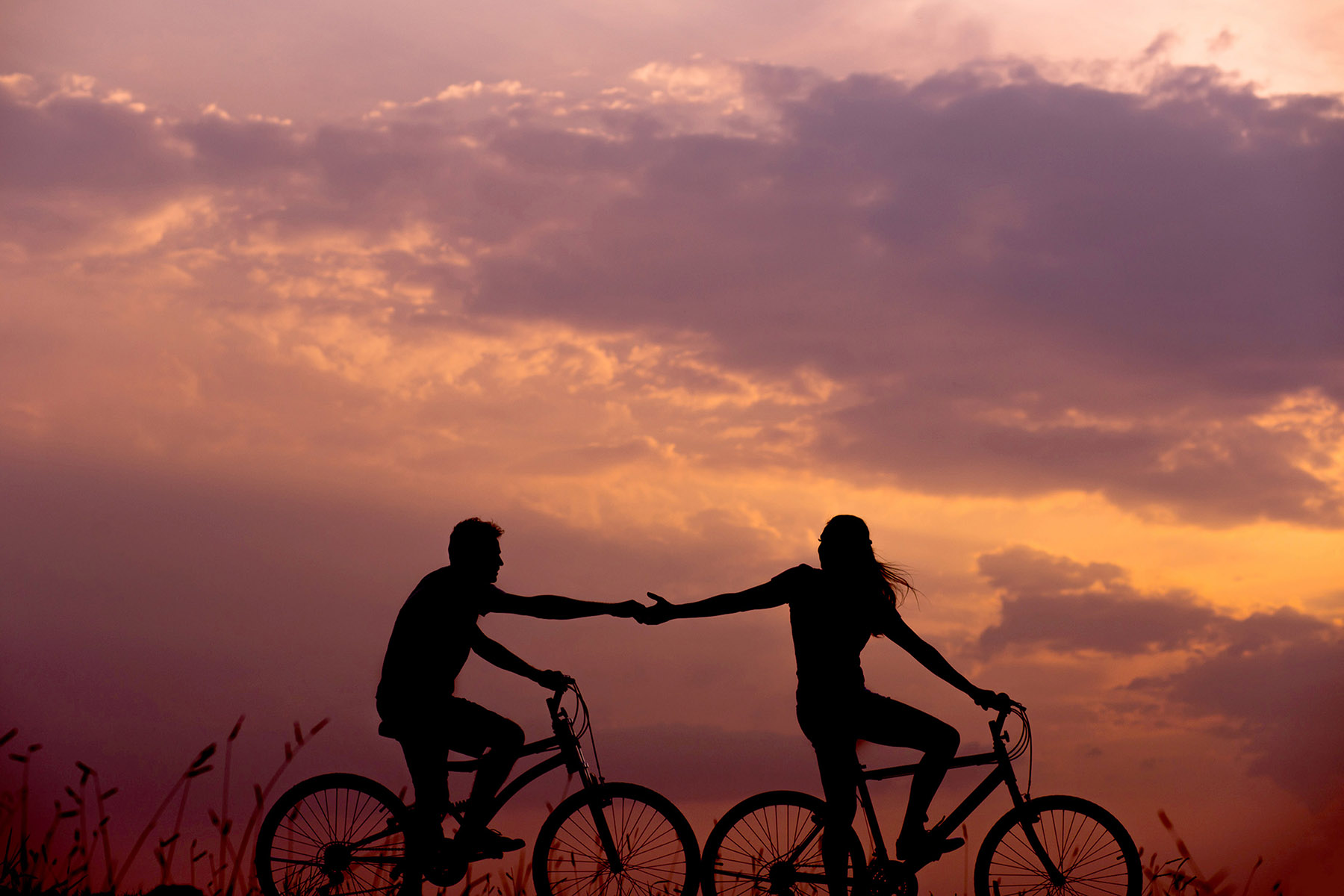 Why can I not get pregnant?
According to National Heath Services 1 in 7 couples suffers from difficulty conceiving, this can be a long difficult journey.
While studying integrated Chinese Medicine and Acupuncture at Reading College I was drawn to treating women's health issues, like menopause, PCOS, Endometriosis, Irregular cycles, Heavy periods, Lack of periods, PMT, helping with Natural Fertility and IVF support with Acupuncture.
What are some of the common reasons for infertility?
30% of couples suffer from "unexplained fertility" I have to say I see a lot of these couples at my Caversham clinic, couples come in for consultation with every possible test result and according to Western medicine there is nothing wrong in the reproductive department. 27% of couples have been diagnosed with ovulatory disorders, 14% tubal damage, men's factors like low sperm count or sperm quality affects 19% of couples. Another issue that is contributing towards issues with conception is age more and more couples decide to try for a baby much later in life nowadays.
How Acupuncture can help with fertility.
Research done in China using randomized trials has shown better pregnancy rates after acupuncture (Yang 2005, Chen 2007, Song 2008) unfortunately not much research on the subject has been trialed in the West, but there has been research that explained some mechanisms that may benefit fertility thanks to acupuncture.
One of the main findings where:
Acupuncture increases blood flow to the reproductive system; to the ovaries (Stener-Victorin 2006, Lim 2010) It helps with blood flow to the uterus, which helps with thickening the endometrium lining and that itself can improve chances of embryo implantation.
It helps with PCOS, counteracts the effects of polycystic ovarian syndrome by reducing sympathetic nerve activity and balancing hormone levels. Acupuncture helps to regulate menstrual cycles in women with PCOS, and has been shown to reduce the number of ovarian cysts too, helping to stimulate ovulation. (Stener-Victorin 2000, 2008, 2009, Zhang 2009)
Stress can influence hormonal imbalance which is unhelpful for fertility. It has been shown that during Acupuncture treatment the brain produces more endorphins: happy hormones. Beta-endorphins are being released in our brain which affects the release of gonadotropins by the hypothalamus, follicle stimulating hormone from the pituitary gland and oestrogen and progesterone from the ovary regulating fertility hormones and helping with stress levels. (Ng 2008, Huang 2008, Lim 2010, Sterner-Victorin 2010)
I offer to people a more holistic and natural way to treat fertility.
I know for many it is important to verify the science behind Acupuncture. Some may argue it is not enough, it does not work, and it is hocus-pocus…. My argument to this is, even some of the most researched Western treatments and medications do not work for some people, even IVF.
It saddens me to see in my clinic the disappointment in patients eyes, the lack of answers from conventional medical treatments. Western medicine often only attempts to treat the symptoms of a deeper health issue.
By treating not only 'fertility' but the underlying condition with acupuncture it often helps my patients when nothing else has. Of course acupuncture will not always be able to help everyone, but luckily there are no side effects, it is a risk free option in treating fertility.
Working so closely with my patients I take your fertility seriously. I understand the emotional turmoil that comes with trouble conceiving and do my very best for everyone who walks into my clinic.
Testimonials:
'What can I say; I honestly cannot recommend Karolina enough for acupuncture, knowledge and support. I have tried acupuncture twice before with other therapists and dreaded the treatment and found the experience uncomfortable. Having tried to conceive for over a year and since discovering that we (I) had issues which ultimately would result in us trying for IVF I decided to add acupuncture to my monthly trying to get pregnant rituals and give it my all. As soon as I met Karolina she put me at ease immediately, she talked me through the treatment and even followed up by email to see how I was feeling. She also provided weekly advice for myself and even my partner. Although my aim was to conceive I also found my digestion, stress and sleep improved and I am so happy to type I am now pregnant after only 7 sessions! I honestly would say whatever your reservations maybe if you feel acupuncture isn't for you then try one session with Karolina and you won't look back. Thank you once again for everything you have done and I will look forward to many more treatments in the future' A.C Wokingham
'I would really recommend Karolina – I started acupuncture in September last year to treat PCOS. In the first consultation she went through various aspects of my health, diet and lifestyle, helping me to understand how acupuncture looks at the whole body holistically. I began with fortnightly sessions and soon upped to weekly – I felt tired at first after them but soon adapted and I actually felt more energised (and so relaxed) as the sessions went on. Karolina always listened to my preferences (at first I didn't like having needles on my face) and helped me understand the results of blood tests I was having too. My last session with Karolina was just before Christmas as in early January I found out I was pregnant! For me, Karolina's relaxing treatments complemented other lifestyle changes I was making and I couldn't recommend her more.' C.A Caversham
'I'd highly recommend Karolina, she's incredibly professional and knowledgeable. Having not had acupuncture before she was very reassuring and explained the process thoroughly. I started seeing Karolina due to fertility issues and was delighted to find after just a few sessions I was pregnant!' S.E Reading
'After a couple of unsuccessful IVF treatments, I was looking for acupuncture sessions to help me go through the next transfer and increase chances of successful pregnancy. What a surprise it was when after a few sessions with Karolina I got pregnant naturally. From the beginning Karolina made me feel comfortable and relax during each session. She also gave me additional treatments when I started bleeding and she arranged an appointment quickly regardless a short notice. Additionally, be able to talk to Karolina like a friend and getting good advice from her helped me to deal with stress when bleeding appeared, Especially at the beginning of pregnancy when my friends and family didn't know about this yet. Karolina shows an interest in her patients and even between sessions she wants to know how baby and me are feeling. I'm really happy and satisfied with her treatments. I highly recommend Karolina's acupuncture for fertility to anyone who is having a problem to get pregnant.' K.F Caversham
'I cannot speak highly enough of Karolina, I truly believe that my second baby wouldn't be here without her help. Not only is she professional and extremely knowledgeable but she is so friendly and caring too. I went to Karolina following two miscarriages and issues with conceiving and within twelve weeks of my first acupuncture session I was pregnant and my baby is now 10 weeks old. Thank you Karolina, I will be forever grateful to you x' R.S Maidenhead
'I had treatments by Karolina whilst undergoing IVF but also in pregnancy and in preparation for birth. I do believe that all had very positive affect on the successful transfer, relaxation in pregnancy and encouraging start to natural labour. Each time I visited I felt like I am seeing a friend, Very knowledgeable and personable. Would highly recommend Karolina. No doubt will be back for more treatments.'
I.M Wallingford
If you would like to make an appointment I am based in Caversham Reading. I am offering appointments during the week, evening appointments and weekends, you can contact me here.
I look forward to hearing from you.
References
Eugster A, Vingerhoets AJ. Psychological aspects of in vitro fertilization: a review. Soc Sci Med. 1999  Mar;48(5):575-89.
Human Fertilisation and Embryology Authority (HFEA) Facts and figures for researchers and the media. (2006) www.hfea.gov.uk
National Collaborating Centre for Women's and Children's Health Fertility (NCCWCH) Fertility: assessment and treatment for people with fertility  problems (full NICE guideline). Royal College of Obstetricians and Gynaecologists. www.rcog.org.uk
National Institute for Health and Clinical Excellence (NICE) Fertility: assessment and treatment for people with fertility problems (NICE guideline). Clinical guideline 11. (2004) www.nice.org.uk
Smith JF, Eisenberg ML, Millstein SG, Nachtigall RD et al. The use of complementary and alternative fertility treatment in couples seeking fertility care: data from a prospective cohort in the United States. Fertil Steril. 2010;93(7):2169-74.